We've been getting lots of questions regarding how to track Android phone from iPhone. A lot of concerned parents have been contacting us because they would like to now where there kids are at all times. ( Check this article: How to Track My Child's Phone Without Them Knowing )
We've also heard from employers who would like to track their employees, spouses ( Check: How to Catch a Cheater: 20+ Best Phone Spy Apps, Cameras & Tricks ) who would like to find out where their partners go after work, and individuals who would like to tracker their own lost phones!
Regardless of what your reason may be, you need a good phone tracker app if you want to track your Android phone. There are apps out there that allow you to track the GPS location of your Android phone so you can get to it.
In this article, we'll show you how to track Android phone from iPhone.
Part 1: How to Secretly Track Someone's Android Phone from iPhone
Cocospy is the best app with which to secretly track someone's Android phone from their iPhone. In this part of the article, we'll give you a detailed overview of what this app can do and how it can help you.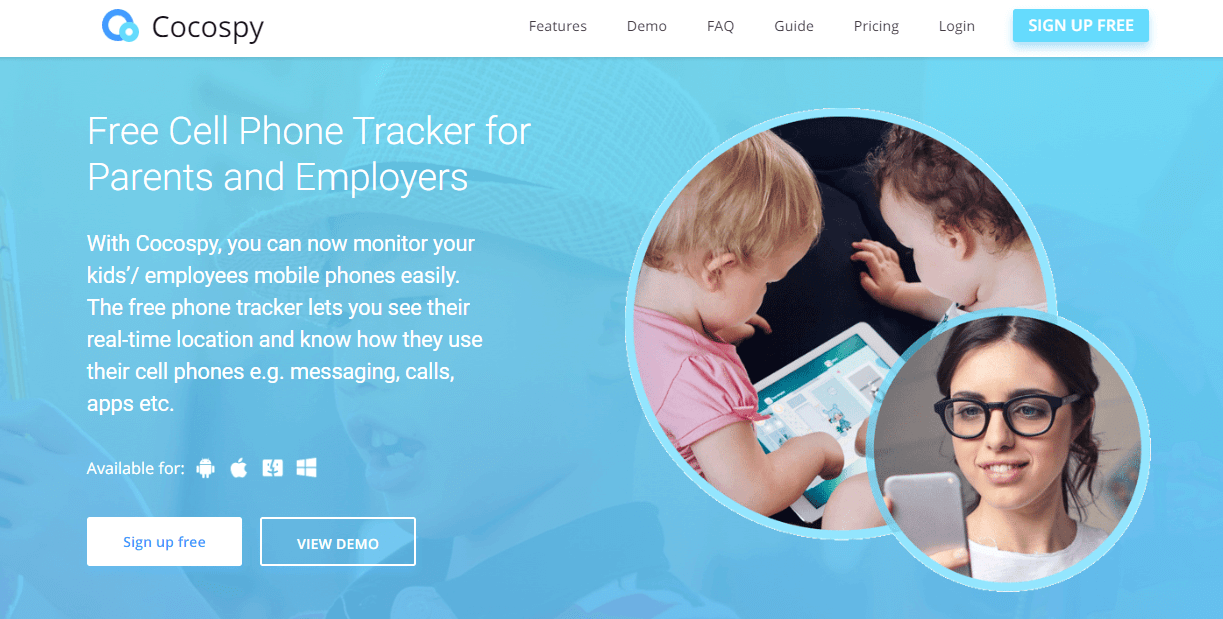 Why should I use Cocospy?
Cocospy enjoys the support of millions of people from over 190 countries around the world. As such, it's one of the most reliable and trusted apps in the market. When you're secretly tracking someone's phone, reliability is a necessary quality.
How to track Android Phone from iPhone?
Sign up FREE for a Cocospy account. 
Access the target Android phone and install the Cocospy app into it.
Delete the Cocospy icon.
Go to the Control Panel and select the 'Location' option from the dashboard. Now you'll get complete live updates of the target phone's location. 
In order to track the Android phone from your iPhone, you can install the Cocospy app into your iPhone as well. As such, you'll be able to access the dashboard in your own iPhone.
What kind of data can Cocospy track?
Cocospy can track the exact GPS location of the target phone. As such, no matter where the target individual may be, you'll know. You get real-time updates of their GPS location, along with a complete route history so you can see where they have been throughout the day.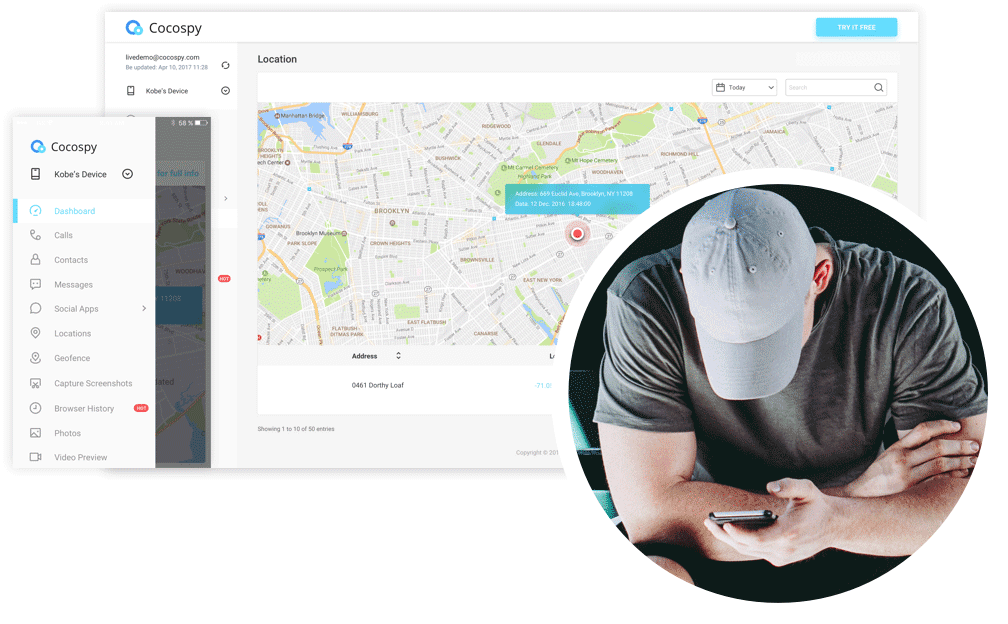 Does it need to Root?
You don't need to root the target Android phone in order to track its GPS location. You simply need to install the app into the target phone and you're all set.
Is it in stealth mode?
Cocospy is completely stealthy and reliable. After you install the Cocospy app into the target phone, you can delete its icon. Furthermore, the app runs silently in the background and it doesn't drain the phone's battery either. As such, it's completely invisible. Know more about Cocospy's stealth mode.
Sign up for Cocospy for free or check the live demo here >>
Conclusion
Now you know how to track Android phone from iPhone without having to root the target phone. Cocospy is the best app for this purpose because it's completely reliable and trustworthy and has an efficient GPS tracking feature.
If you have any other questions about tracking Android phone locations, please mention it down in the comments section.
References: