In this digital age, basically, everything revolves around social media. Every one of our important life events is shared via videos, photos, and stuff like online stories that are a combination of different video formats.
And when video and photo sharing is the topic – there is no getting around Snapchat as one of the leading social media platforms.
One of the questions that pop us is – can you actually view someone's Snapchat in detail without them learning about it?
While you'll find a lot of different methods when you search online; we're here to present the only one that works without a problem, and the only one that's truly undetectable!
Part 1: How to View Snapchat Stories Without Them Knowing
Once you decide you want to view people's Snapchats without them knowing anything about it; you need to learn how to do it properly.
Before doing anything else, think about this: how do people use Snapchat to begin with? Exactly – on their smartphones.
We're going to tell you something right away – if you don't have access to someone's Snapchat account, there's pretty much no way to view old Snapchat stories or new ones without being detected.
Even though it may seem like getting ahold of someone's Snapchat profile is impossible; that's actually not the case.
Using a phone monitoring app, you can utilize the devices people use to access their accounts! If you find a good phone tracking service, you'll easily be able to learn someone's Snapchat username and password.
In fact, an app like this will let you gain access to every type of social media profile on someone's phone, as well as much more than that!
If you're truly interested in what someone is up to online, you can learn about far more than their Snapchat activity; though being able to view private Snapchats is always handy. But what phone tracker should you choose?
Enter Spyier – your personal spying agent
One quick Google search is enough to show you that there any many free phone monitoring apps that supposedly allow you to view someone's Snapchat stories without them knowing.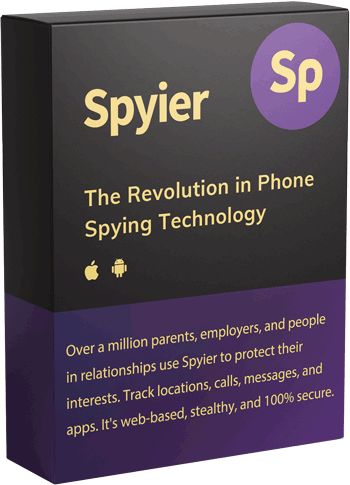 However, as you might suspect – a large majority of these don't work as advertised, or they're simply outright fakes.
Realistically speaking, you'd be far better off with a solution that costs a few bucks but is tested and proven; remember, we are talking about sensitive things such as personal phone security and privacy. With that in mind – we recommend giving Spyier a try!
So, what is Spyier? We're actually talking about one of the most widely-acclaimed phone tracking apps in the market; you'll find that renowned publishers like The Huffington Post, BuzzFeed, Life Hacker, BBC put a lot of stock into Spyier as a reliable piece of software.
Plus, this is not just an app you can use as a Snapchat web viewer, although it works in that regard as well; you can use it for all types of smartphone surveillance.
It will allow you to view all kinds of social media accounts, as well as someone's precise GPS location and SMS messages! And best of all – your target will never know anything about it.
How Spyier Works
As you might have realized, Spyier represents everything you need in a one-of-a-kind phone monitoring solution. And let's get this straight right off the bat – you won't need to have extensive knowledge of the tech world in order to set this up and make it work.
Not only will you be able to view someone's Snapchat stories without them knowing about it, but without you knowing much about technology either. Even its advanced features don't require you to be a tech-wizard. So, let's dig into how Spyier works!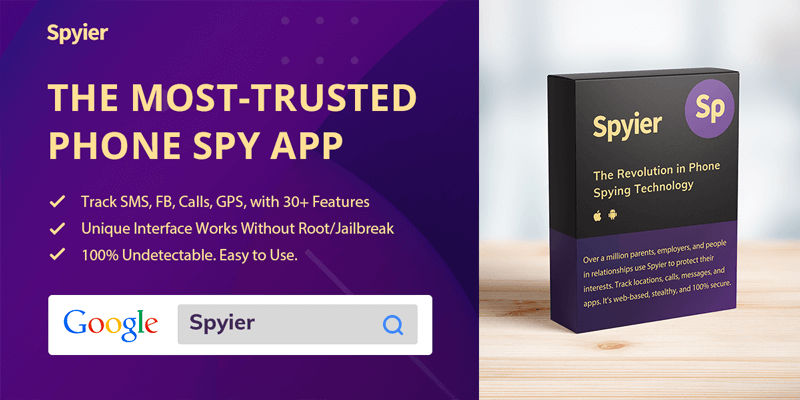 It's 2020, and almost everyone is using Android and iPhone smartphones; OS like Symbian are basically extinct.
And Spyier takes this into account, making their phone tracking solution available on both iOS and Android platforms. Best of all – you won't need to do any tinkering with the target devices; no jailbreak or root access is needed!
Remember, while jailbreaking an iOS phone or rooting an Android does give the user a larger degree of access to more advanced options; it also leaves the device in question far more vulnerable to hacking attacks.
And even though you may want to access someone's Snapchat, you don't want others hacking them!
Speaking of which, you must be dying to know – can the individual whose phone you're going to hack somehow realize what you're doing with Spyier?
Luckily – the answer is a definite no! In fact, unless you're the person who installed Spyier, there is no way of knowing that this phone monitoring service is tracking someone's device!
When it comes to iOS devices, Spyier's service doesn't require the installation of any kind of app on the target phone. The entire process is web-based, making it undetectable by the target user.
On the other hand, Android devices do need the installation of a tiny app – but it's not even 2MB large! And it runs in the background without drawing any noticeable battery power.
All of this, along with the discretion and trustworthiness of Spyier, has built it up a sizable global user base; one that's a further testament to the app's credibility.
To be more precise – more than a million people use Spyier to view someone's Snapchat stories, and much more; all around the world, in more than 190 various countries! We definitely recommend trying the app's live demo.
Setting Up Spyier
So, how do you actually make Spyier Snapchat spy work and spy on someone's private Snapchats? All it takes are a couple of simple steps:
Step 1: Firstly, you need to register your Spyier account – for this, you'll need to have an email address; which shouldn't be a problem. Also, make sure to choose a strong password!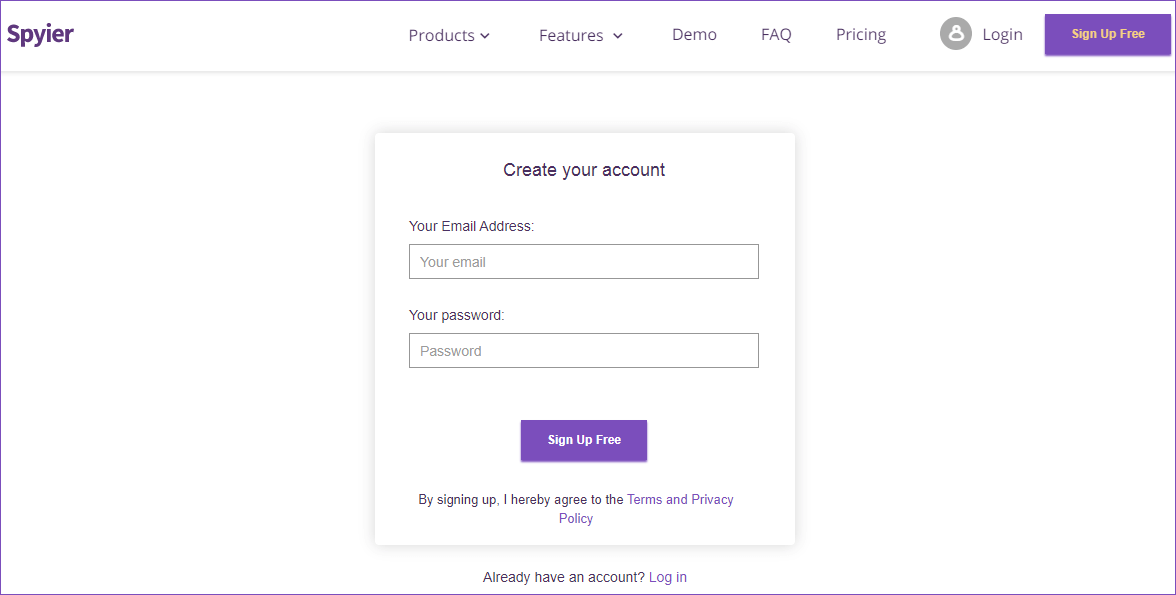 Step 2: Next up, you'll have a couple of different subscription options; choose the one that fits you the most.
The difference between them is the number of devices you can monitor; if you only want to monitor one and view Snapchat stories, choose a more modest package. Conversely, if you like the idea of tracking people's phones, you'll need a heftier subscription.
Step 3: This last part of the installation varies depending on which OS is found on the target device. If you intend on spying on an Android device, as we've said above; you'll have to install the small Spyier app on that phone. Though, you can hide it immediately.
On the other hand, for an iOS device, you just need to follow the instructions for syncing with the target device; you won't have to install any sort of app. All you need is the target device's iCloud username and password.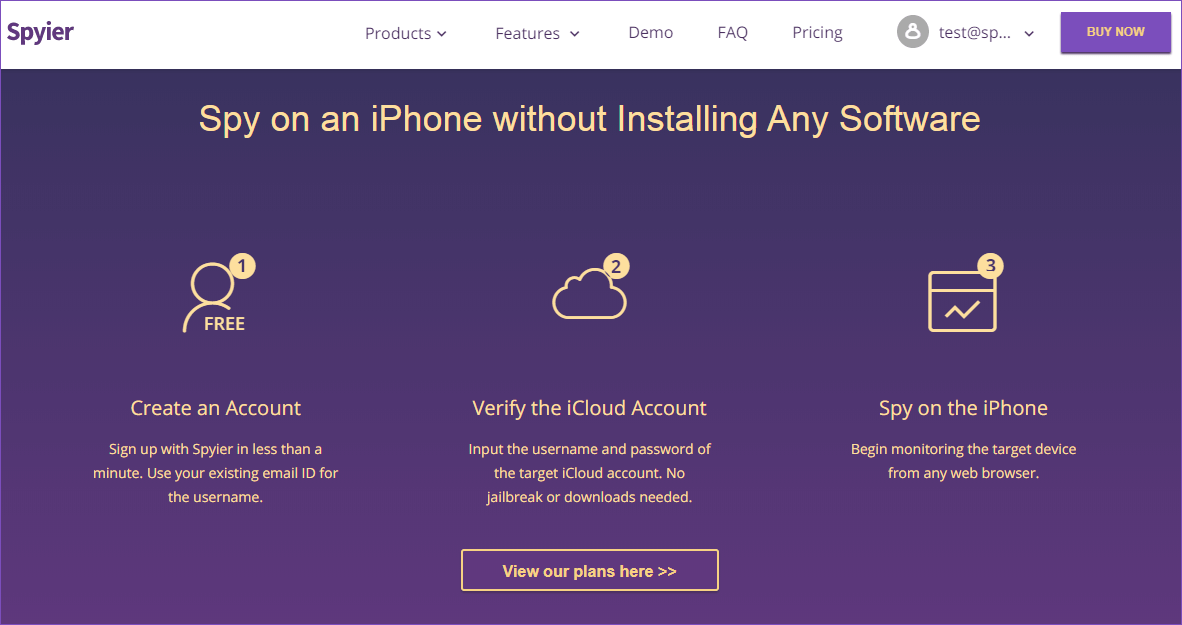 Step 4: This final step is different depending on the OS on the target device. If you're using Spyier with an Android phone, you'll need to install the Spyier app on that phone (though no root is required).
After that, just hide the app, and the user won't find it as it spends only a small portion of the phone battery.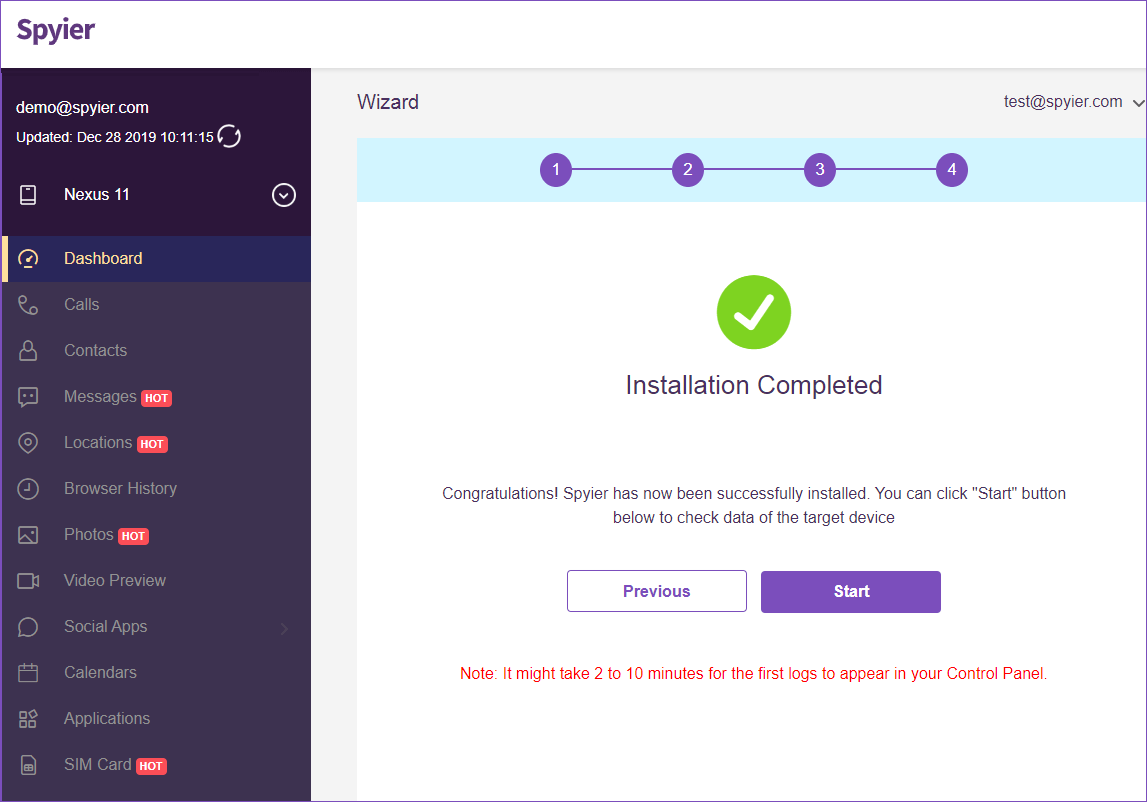 And that's all you need to do! Now you can log in from any kind of device, and access your Spyier dashboard.
Once there, you will clearly see all of the different phone monitoring options; including the one to view someone's Snapchat stories and profile without them knowing a thing!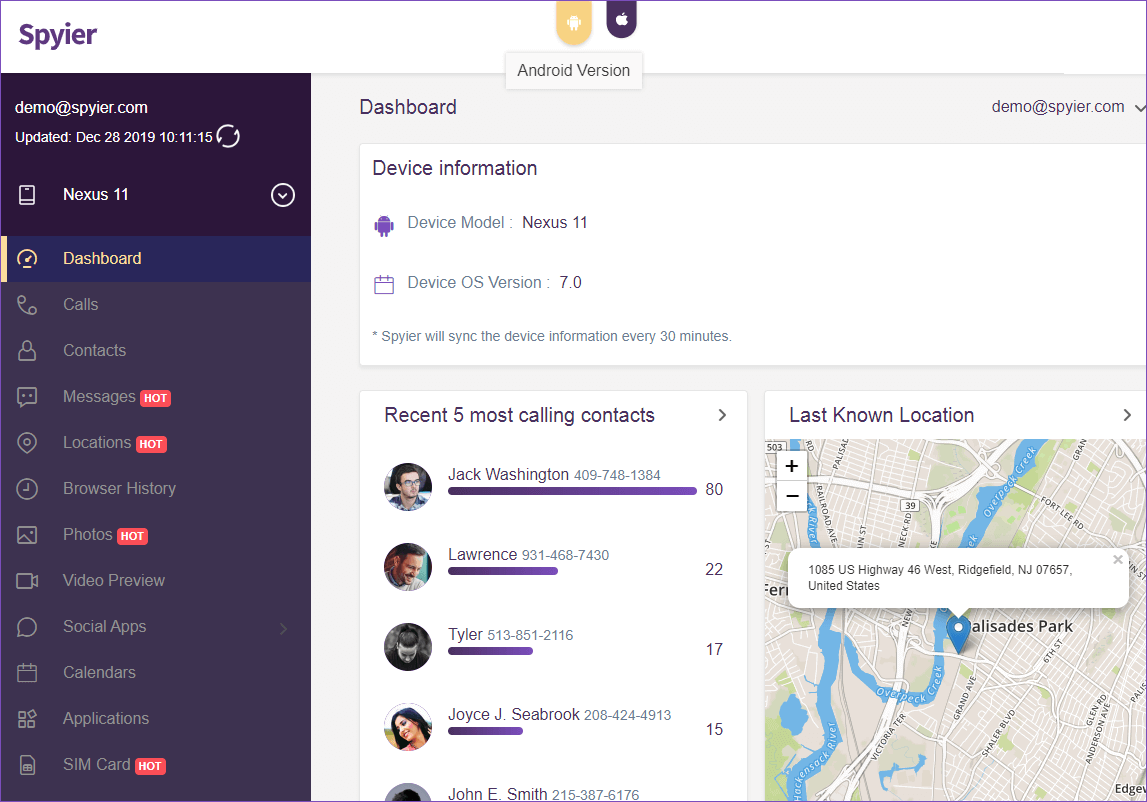 Part 2: How to Read Someone's Snapchat Messages Without Them Knowing
Obviously, while Spyier gives you a lot of great options for phone monitoring; it's not the only good solution on the market.
For example, if you're looking for ways to read someone's Snapchat messages without them knowing – you can also use a solution like Cocospy! This is a phone tracking app that's also as versatile as Spyier, as it works on both iOS and Android.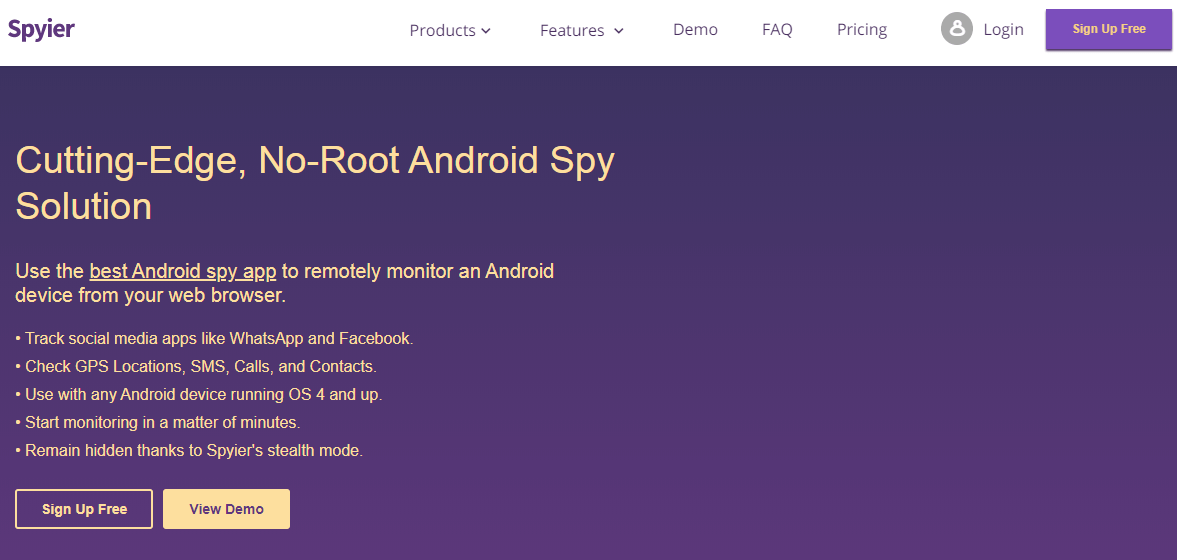 With a Cocospy subscription, you'll only be a few minutes away from being able to access someone's Snapchat profile, as well as other social media networks too!
Setting up Cocospy is quite simple, and once you finish; you just need to log into Cocospy via any device and pick what you want to do from the dashboard.
Among all of the other options, you'll also find the Social Apps tab; which contains the options pertaining to Snapchat. When you boot up the Snapchat screen, you'll be able to read any kind of private Snapchat, or even view someone's old stories!
And seeing as Cocospy accesses Snapchat via iCloud backups on iOS devices, you'll be able to read deleted chats as well!
Conclusion
In conclusion, even a quick online search will net you hundreds of different Snapchat and general phone monitoring apps. However, you should only go with the ones that are truly vetted; like Spyier and Cocospy!